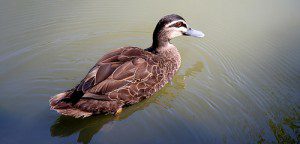 A handful of links today, but with content.
Dan Drezner discusses China, Thucydides, and the limit of metaphor. It strikes me that Dan's buried the lede here. The question isn't whether Thucydides is applicable to the Sino-American relationship, or whether Tuchman is better, but rather why even Chinese IR professors have adopted the tropes of the Western professoriate. After all, China has its very own history from which to draw analogies, as smart scholars like Victoria Tin-bor Hui and David Kang have reminded Western audiences. The history of the Warring States period seems at least as likely to offer more appropriate analogies for struggles between rising and falling powers as the Hellenistic period. Then again, perhaps nineteenth-century Prussia is an even better example.
Jonathan Zasloff brings news of a new mayor of El Pueblo de Nuestra Señora la Reina de los Ángeles and his somewhat quirkly, somewhat endearing choice of second-person pronoun.
And one final link, for quanty-duckies, below the fold: