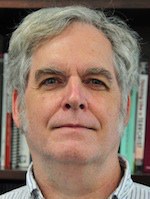 The twentieth Duck of Minerva podcast features Phil Schrodt of Pennsylvania State University. The interview includes Professor Schrodt's views on a number of interesting topics, including the history of quantitative and computational conflict studies, his "seven deadly sins" project, advice for graduate students in political science, and an explanation of his decision to take up blogging.
This is the third podcast to only feature an mp3 version. I don't get the sense that anyone is missing the m4a ("enhanced") enhanced podcasts, but please correct me if I am mistaken on that point.
I should reiterate important change to procedures. From now on, the Minervacast feed will always host mp3 versions of the podcasts. The whiteoliphaunt feed will host m4a versions when they are available–otherwise this feed will also host mp3 versions.
Continue reading