Hi everyone. I haven't been around much lately as I've been furiously writing a book. But it is almost done and I'm feeling reflective. Have you missed me? I've missed you. What's that you say? Why yes, this is a new shirt. Thank you for noticing.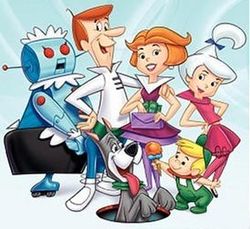 I thought that I would offer some thoughts about where I think international relations research is heading in the near to medium-term future, based on what I've noticed about the job market, what friends are writing, and the sometimes surprising reactions to what I am doing on the part of others. Obviously this is all anecdotal and unsystematic, as a good blog post should be.
First, we all know that the field is becoming more quantitative, but I don't think that this is driven by a methodological fetish (at least on the part of those who are doing the work. I think the fetishists are the ones who don't do this type of work but think it is necessary to have in their department irrespective of its content). I think it owes to a frustration with the inability of previous generations of international relations scholarship to say anything precise and with confidence. Well, let me put that differently. We are looking to say something precise and with accuracy. Some people might have said that states always maximize power but we all knew that was never true. And what does that even mean? What will that proverbial state do on Tuesday? Those arguments are essentially non-falsifiable. They are simply too elastic and too sweeping.