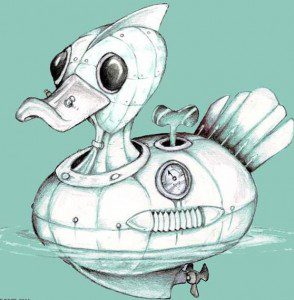 I got back from an extended trip to London last night. To all the people who hosted me for talks, entertained me, and generally made the trip both fun and productive: a big thanks!
I also bought some sweet rubber ducks at the British Museum.
I'm going to start repeatedly flogging the nomination process and voting registration for the academic international-studies blogging awards. You can reduce the annoyance factor by submitting nominations soonest possible. Note that just because you don't register doesn't mean that you won't receive a ballot, but registration ensures that you will. I will post an updated list of nominations by next week. We want more in all categories, but the "best blog post" is very much lagging. Feel free to self-nominate and to nominate more than one entry for a single category.
Lots of stuff going on, but not enough time to provide links. In brief:
And also:
Image by (and copyright) William Kevin Petty.