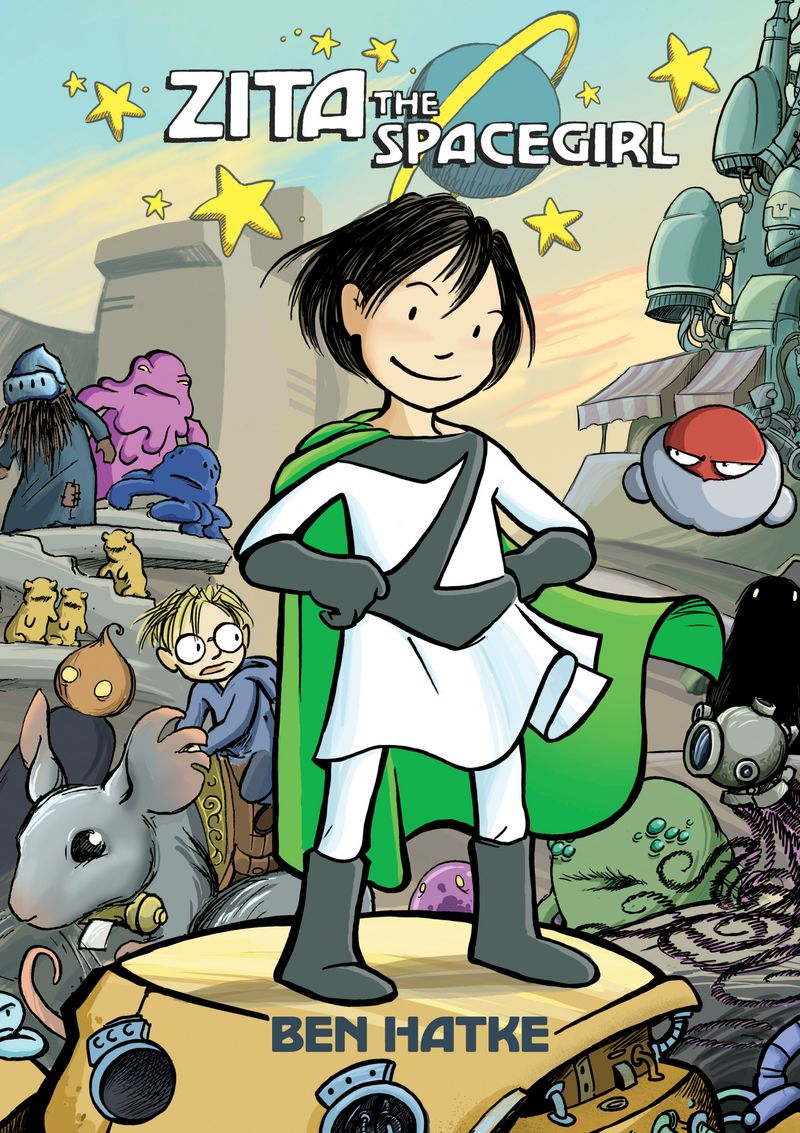 In addition to phasing out of the Duck of Minerva, I've also been slowing down my activities at New Books in Science Fiction and Fantasy. The channel has a new host, Michael Zummo, who has taken over most responsibilities. Still, I'm not entirely done. I have a new interview up with Ben Hatke. Hatke is the author and illustrator of the very successful all-ages graphic novels, Zita the Spacegirl and Legends of Zita the Spacegirl.
There's a story behind the interview. Once every few weeks I take my daughter to Big Planet Comics. One afternoon we made an impulsive trip there only to be greeted by an employee. Lyra sidestepped him and made a beeline for the kids' section. I noted that there was another girl sprawled on the floor reading comics, which isn't a very common sight.
"Are you here for the signing?" the employee asked.
"What signing?"
"Ben Hatke. He wrote Zita the Spacegirl."
"We didn't know about it. Hey Lyra! The guy who write Zita the Spacegirl is here."
Ben was sitting at a long table drawing with a girl of about Lyra's age. It took Lyra a few minutes to work up enough courage to approach him. But she did. Continue reading