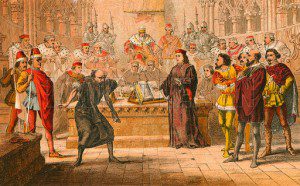 Much ado.  Investors keep getting burned in betting on the exit of members of the Eurozone, let alone the breakup of the currency/monetary union of the EU.  And econ/business experts keep getting their predictions wrong.  The simple reason:  the EU, from its econ/financial area to the vast array of its other policy areas, at heart is a political project.  Events continue to show that despite the painful strains of major economic duress, this commitment remains intact.
Despite the messy manner in which its member state governments deal with crises–largely explained by institutional reasons, less so by incompetence–the EU and the euro are around for good.  The EU certainly has some major restructuring to do in terms of necessary banking and fiscal unions, and it rarely looks good in a crisis.  But it will carry on muddling through its challenges and in a wider historical perspective continue to provide its citizens with a considerable range of benefits.  Just as it has for decades, particularly since the advent of its single internal market nearly 30 years ago.
Nonetheless, the EU made major mistakes in the bailout of Cyrus and nearly botched the entire thing.  Even worse, the whole affair demonstrates a distinct inability to act strategically when the stakes are high.  Repercussions from this episode that haven't been captured in the headlines will continue to reverberate for years.  Surprise, it was politics that accounted for bringing back the specter of crisis, not economics.