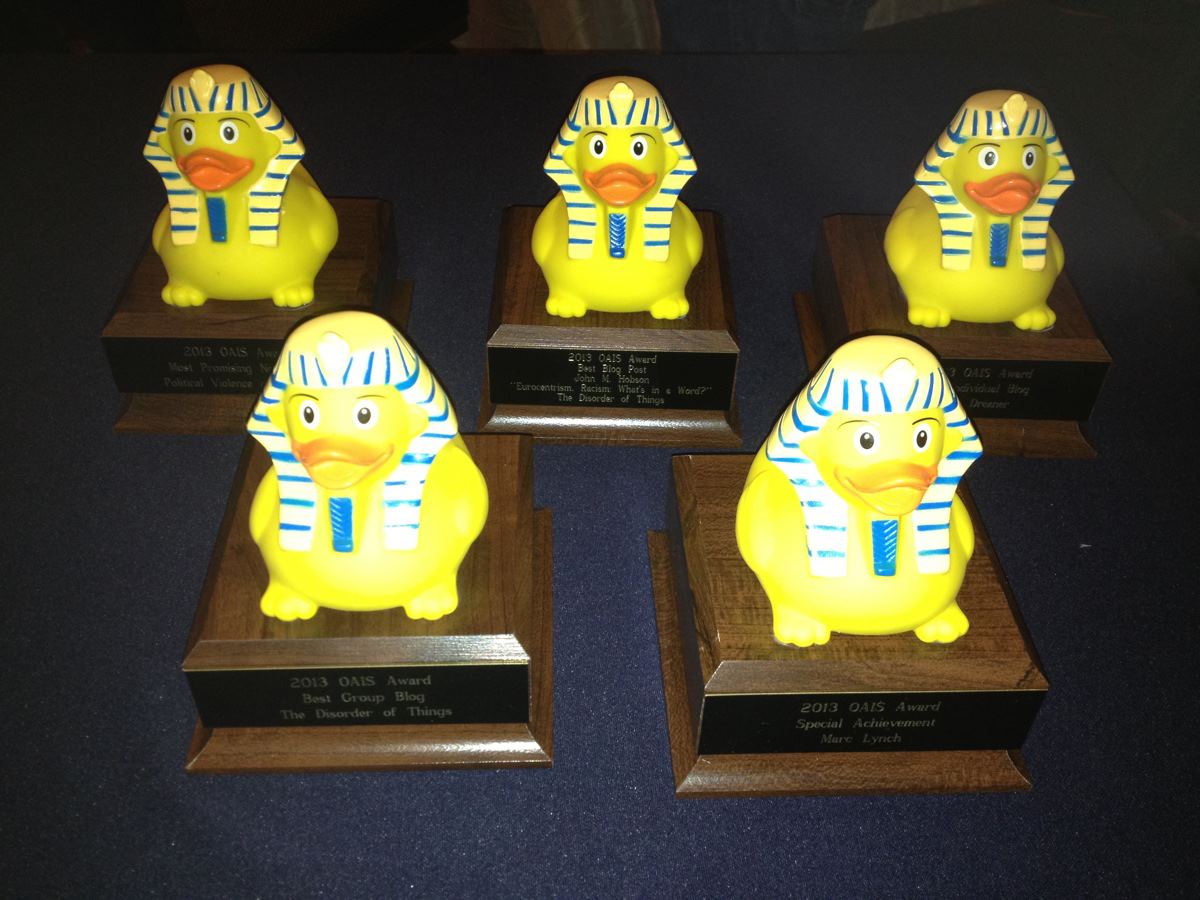 It's that time of year folks. We are now receiving nominations for the third annual Online Achievement in International Studies (OAIS) Blogging Awards — aka the Duckie Awards.
We are asking Duck readers to reflect back over the past year to consider the best blogging contributions to the field of International Studies and to submit nominations for the awards. Post your nominations in the comments thread or drop us a note at duckofminerva2015 @ gmail.com. We will later ask readers to vote for the three finalists in each category. Last year's winners have generously agreed to judge the finalists and select the 2015 winners.
Also, once again we are thrilled that with the support of SAGE, Duck of Minerva and SAGE will be co-hosting the third annual IR Blogging Awards and Reception at the ISA Annual Conference to be held in New Orleans.    The reception is scheduled for the evening of Thursday, February 19, 2015.   Charli is again coordinating the program for the Awards ceremony and we'll have details on the program soon.
At this point, we need Duck readers to submit nominations — we'll ask you all to vote on the finalists in January. Here are the rules and nomination and judging procedures for the 2015 awards: Continue reading