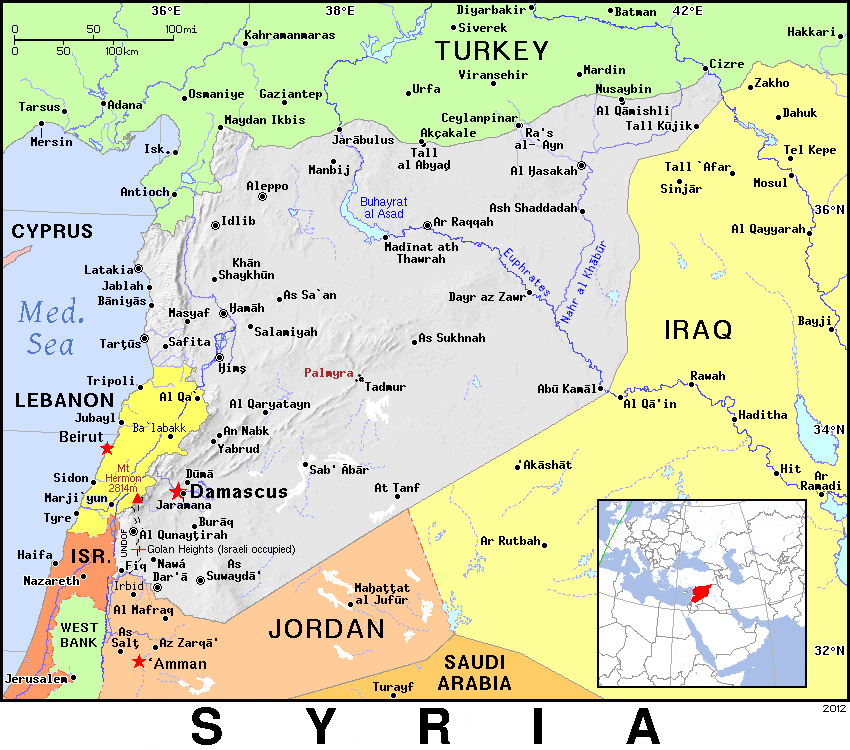 Well into the Syrian civil war the Assad regime has made a costly miscalculation by staging a significant chemical weapons attack. The U.S. and its allies have been wary of a full-scale military operation in Syria, but spurred by this attack they are now preparing to intervene. To succeed western allies must be focused not only on degrading Syrian capabilities but also on avoiding mistakes beyond the short term that they made in Libya and Iraq.
The U.S. needs to intervene with as much legitimacy as it can muster, which appears to have a fighting chance in Congress (though Congressional leaders would be unwise to hold any votes ahead of the impending report from UN weapons inspectors). But the Bush Administration's legacy continues to take a toll when it comes to the credibility of the U.S., not only at home but around the world. David Cameron seriously miscalculated in this respect already, although odds are the House of Commons will back British involvement in a second attempt at authorization once the UN issues what is likely to be a game changing report. Despite Russia's prevention of authorization from the UN Security Council, the growing certainty about Syria's multi WMD use is sufficient justification in the eyes of numerous American allies starting with the French (a list that will grow with the declassification of additional evidence and the weight of the UN's moral authority, if not in a UNSC resolution at least in a clarifying report).
The western operation, however, needs to go beyond a mere "shot across the bow." To reestablish a deterrent effect for rogue regimes like Assad's, the operation will need to be more decisive. Yet it is even more important for the West to degrade Syrian military capabilities enough to turn the tide in the war. Doing less would allow Assad to appear to be standing up to the West yet again. And whatever deterrent effect were regained, it would slowly fade as the civil war grinds on indecisively. Moreover the war has already spilled over the Turkish, Jordanian, and Lebanese borders, and is rapidly on its way to becoming a sectarian regional war that would harm the security interests of a long list of countries including the U.S.
Notwithstanding some high placed naysaying U.S. and western credibility are in fact at stake, not only in Tehran and Pyongyang but also in the redoubts of al-Qaeda's increasingly active affiliates and Hezbollah–not to mention Moscow and Beijing. Most of all, the U.S.-led intervention as currently designed would be a missed opportunity to tilt events on the ground toward what is already a stated western aim: the removal of the Assad regime. The mass bloodshed and destabilization of a critical region need to be stopped, and the authority of the international community restored. Continue reading