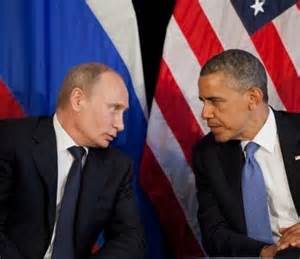 Russia is currently riding high on the geostrategic landscape, despite a trove of domestic economic woes that stem partly from Western sanctions. But Vladimir Putin has successfully wagged the dog and distracted Russians from this by illegally annexing Crimea by force, occupying eastern Ukraine with a proxy force upheld by Russia, and successfully keeping the Assad regime in force in Syria with a surprise intervention that has not only sent cruise missiles through an airspace with U.S. aircraft in it, but also wiped out the efforts on behalf of the anti-regime rebel forces by Western intelligence services on the ground.
Russia continues to be undeterred in its use of force, which was reinforced last week by a Russian fighter plane buzzing a U.S. reconnaissance aircraft within 50 feet and multiple Russian fighters buzzing a U.S. destroyer ship within 30 feet, both in the Baltic Sea. Russia is in fact so sufficiently undeterred at present that the Baltic members of NATO are once again in fear of direct Russian intervention. All of this comes as NATO members are getting prepared to hold a crucial summit in Warsaw—perhaps the most pivotal Alliance summit since the end of the Cold War.
Its number one task is straight forward: restoring conventional deterrence in Europe. NATO's previous summit in Wales was supposed to accomplish this task, but it fell short in its attempt at providing sufficient reassurance to the East Central European members of the Alliance. NATO suspended its relationship with Russia, warned it, and through a series of small-scale maneuvers and exercises sought not only to reassure threatened members but also restore conventional deterrence with regard to Russian threats. It failed. This became clear even before NATO officials had departed from Wales, as Russian intelligence operatives kidnapped an Estonian intelligence operative in a successful attempt by Russia to thumb its nose at NATO.
NATO must compensate for this by beginning to restore deterrence and increase contributions from NATO members to the Alliance's collective defense. Otherwise it risks a consequential slide into a two-tier alliance and a collection of allies that even in the face of a dramatic newfound series of threats from Russia cannot manage to climb out of the joint security trap they fell into over the past five years. Continue reading