"This is not the end. It is not even the beginning of the end. But it is, perhaps, the end of the beginning."  So spoke Winston Churchill, after the Allied victory in the Second Battle of El Alamein.  We could say much the same of his defeat in the 1945 general election.
 A core assumption underlying most of the work analyzing the impact of domestic politics on international relations is that leaders want to remain in office.  Insofar as ensuring national survival, territorial integrity, and policy autonomy might help leaders retain power, focusing on political ambition often does not tell us anything more than we might get from a state-centric approach.  But there are some important exceptions.  For one, democracies rarely if ever fight wars against one another.  The fact that different institutions create different incentives for self-interested leaders may have something to do with that.  For another, we often attribute the occurrence (or continuation) of wars to electoral motivations.  I myself argued for a long time that Obama was pursuing the same strategy in Afghanistan that Nixon pursued in Vietnam – don't lose the war until you're a lame duck.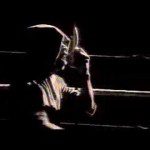 Most of these arguments, however, assume that a leader's career ends once he or she leaves office.  Yet this is not the case.  Many leaders eventually make a comeback, returning to office after some time out of power.  The British electorate deemed Churchill less suitable for managing the postwar economic recovery than international crises, and so favored the Labour Party in 1945.  Yet they once more turned to the Churchill and the Conservatives in 1951 after the Labour Party had achieved most of what it set out to do.  If we were to limit our attention to the 1945 election, we might conclude that Churchill did not benefit electorally from victory in WWII (as I myself once did), even though Churchill's wartime record contributed to his return to power.