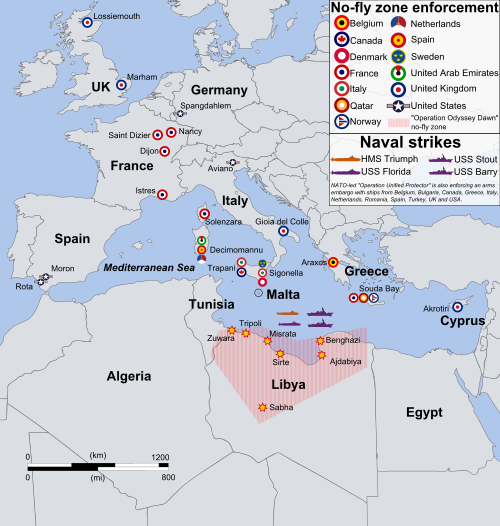 Editor's Note: This is a guest post by Tim Dunne. He is Research Director of the Asia-Pacific Centre for the Responsibility to Protect at the University of Queensland and the past editor of the European Journal of International Relations. tl;dr warning: ~2400 words.

In a recent lively and provocative post, Stephen Walt argues that liberal imperialists are like 'neocons' only more human rights-friendly. They are alike in the sense that both 'are eager proponents for using American hard power'. And combined, these two sets of protagonists have been responsible for bad foreign policy decisions 'to intervene in Iraq or nation-build in Afghanistan, and today's drumbeat to do the same in Syria'.
To help cleanse the US policy community of liberal imperialist tendencies, Walt offers '10 warning signs that you are a Liberal Imperialist'. If you fail the test, as I did, then you have the option of (1) coming out as an interventionist (2) engaging in a form of realist immersion therapy by reading texts about why interventions fail. 'And if that doesn't work, maybe we need some sort of 12-step program'.
The question I want to pose is whether failing the test commits you to being a liberal imperialist? Or does the particular identity construction creak and crack under scrutiny, such that it is possible to adopt a liberal position on intervention that does not ascribe to the folly and naiveté that is attributed to it?
To help address this question I'm going to offer an alternative 12-step program that critics of liberal thinking on intervention may want to enroll in. My principle reasoning is that Walt's 'warning signs' lump together – and obfuscate – critical debates and distinctions within liberalism, which is why many liberals opposed the 2003 Iraq War just as they oppose a military escalation in Syria today. Some even plausibly argue that Libya came dangerously close to an illiberal intervention on the grounds that the mandate of protecting civilians morphed into the goal of regime change. Yet what no liberal countenances is 'another Rwanda' in which the great powers (individually and collectively) failed to take the decisive action that was being called for by the UN force commander on the ground in Kigali. Avoiding the twin problems of indifference and recklessness has been the driver of the intervention agenda that the UN has embarked upon since the turn of the new century. And this agenda has been drive forward by the search for an effective capacity to respond to mass atrocities that is anti-imperialist. I develop this point in stages 9-11 of the recovery plan. Continue reading