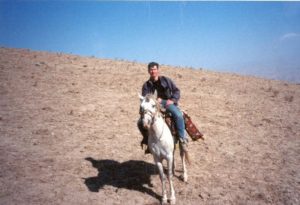 The United States is closing in on the 18th anniversary of its first wartime death in Afghanistan, that of CIA operative Mike Spann, providing a melancholy opportunity to emphasize the role of grand strategy as a policymaking tool. To this end, I ask why the United States has done relatively poorly in so many of its so-called small wars, wars against much weaker adversaries. Its poor record is surprising because the United States has done so well in its major wars, including the world wars, the Korean War, and the Cold War.
Some of the United States' smaller wars have gone as planned. The invasion of Grenada and replacement of its leftist government in 1983 was quick. The attack on Panama to replace President Noriega in 1989-1990 was also relatively short and low cost for the United States. Some small wars (small from the great power perspective, of course) have not turned out quite as planned, but have also not escalated significantly either vertically or horizontally, or in costs. These include the humanitarian military interventions in Bosnia and Kosovo.
Why should Iraq and Afghanistan still drag on, then, when the United States and its allies are fighting weak non-state actors whose ideologies hold little appeal? Why did the U.S. intervention against insurgents in Vietnam last 21 years? Why did its intervention against the Farabundo Marti National Liberation Movement, which started out stealing and buying its weapons from the Salvadoran military in the Salvadoran civil war, last 13 years?