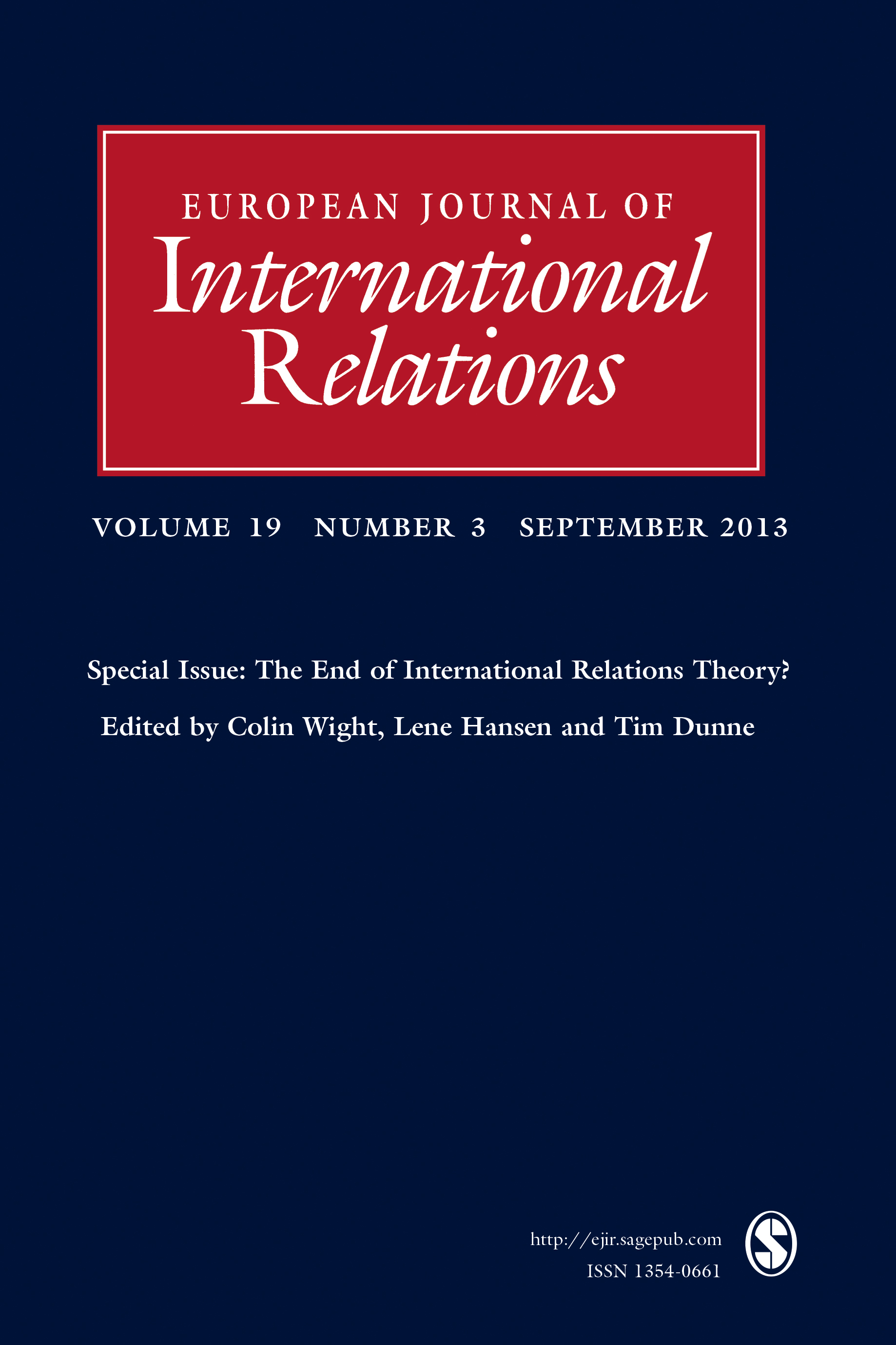 Editor's Note: This is a  guest post by Felix Berenskoetter. It is the 25th and final installment in our "End of IR Theory" companion symposium for the special issue of the European Journal of International Relations. SAGE has temporarily ungated all of the articles in that issue. tl;dr notice: ~1750 words.

Other entries in the symposium- may be reached via the "EJIR Special Issue Symposium" tag.
Having been invited to offer an 'overall response' to this special issue, I decided to take a look at how the contributors deal with the editors' claim that we are witnessing the end of 'IR Theory'. But let me preface this with an observation.
The EJIR editors' decision to compile this special issue, taken at the 2011 ISA conference in Montreal, occurred parallel to the creation of the ISA Theory Section (in which I was closely involved). While this was not a consciously coordinated effort, neither was it a coincidence. Both initiatives were motivated by a similar concern, namely a sense that there were not enough substantial/creative theoretical discussions in two primary fora of IR discourse: in journals (the EJIR editor's view) and at ISA conferences (my view). And yet, the observations spurring the two initiatives are slightly different. The EJIR editors saw a 'retreat from theory' in IR indicated by missing inter-theoretic debate and lack of theory development. My view was that there is quite a bit of theorizing going on, but that it is either happening in inward-looking cliques, or has difficulties making it onto the ISA program because it does not fit the outlook of existing sections. Accordingly, the two initiatives were framed in contrasting ways, namely as (i) debating stagnation, crisis and end (EJIR), and as (ii) supporting and bringing together new thinking (Theory Section).
One reason for this contrast lies, I think, in different conceptions of theory and theoretical debate. Whereas the EJIR brief refers to an end of great debates and paradigm wars, that is, a lack of debate between and development of 'isms', I see fruitful theoretical discussions taking place both inside and outside the isms, albeit not in terms of competition. Related, there is a generational factor. The EJIR editors are established professors and so were the contributors initially selected for the EJIR project; the panels at ISA and BISA did not include a single young scholar (I commented on this elsewhere). Continue reading